Detect Falls Before They Happen
AI that Assists
Caregivers
80% Reduction in Bedside Falls in Skilled Nursing
Alert staff of bed-exits 30–65 seconds before they get up with 98% accuracy. Predictive alerting and fewer false alarms means that your staff can provide better care to more residents without additional resources.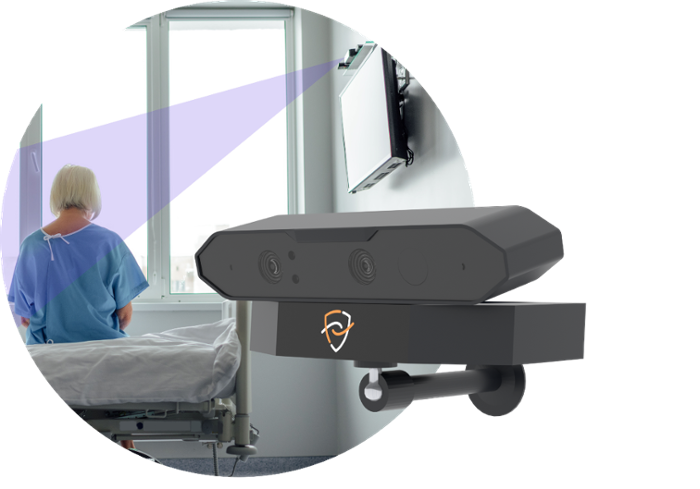 What can you do with 30 seconds?
Every second counts in busy nursing environments. With VSTAlert, you can make sure your team uses every second for better safety and top-tier care.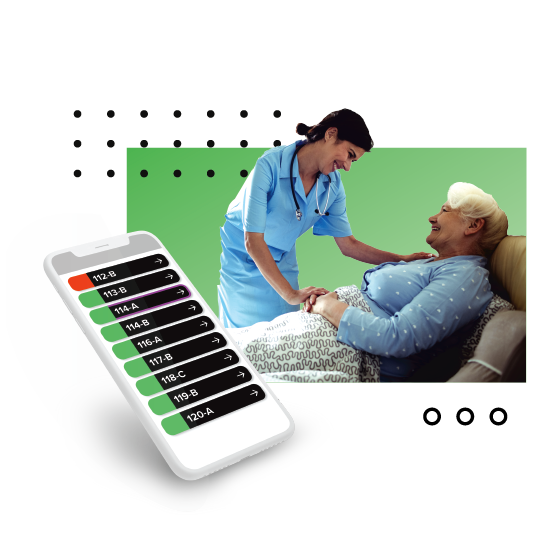 Eliminate Alarm Fatigue
95% fewer false alarms mean fewer disruptions for residents and staff

AI knows the difference between someone shifting positions and attempting to leave their bed

98% detection accuracy means reliable alerts and responsive staff
AI that Supports Nurses and CNAs
Virtual Rounding with AI Every 30 Seconds
VSTAlert's infrared monitoring replaces rounding every 30 minutes, allowing nurses to care for those who need it most when they need it. The system is easy to use, so new team members are up to speed within their first day. We use AI to provide an accurate, low-cost solution to bedside falls. And privacy is paramount— the solution never uses cameras and VSTAlert is 100% HIPAA compliant.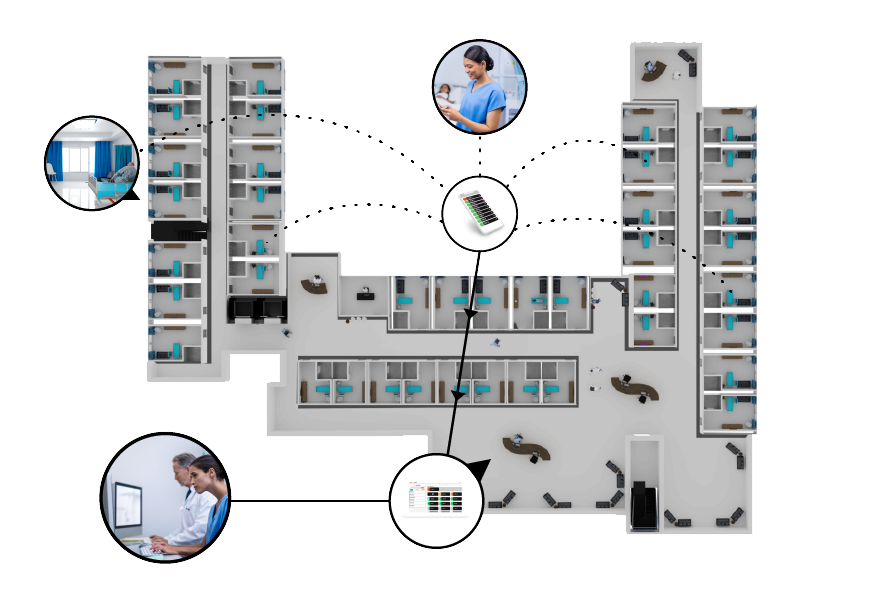 "The right type of fall prevention strategy in tech is critical, especially when dealing with workforce challenges. VSTAlert is accurate and only notifies staff when there is a fall risk. Far too many systems set off false alarms which creates extra work."
Pat O'Leary | Chief Strategy Officer at Short-term Skilled Care at The Deery Suites, Western Home Communities, Cedar Falls, IA
"VSTAlert is a real game changer in fall reduction. Our initial results using this technology have been truly remarkable."
Dr. Daniel Rexroth | President & CEO | John Knox Village, Lee's Summit, MO
"VSTAlert cut down on PPE and it eliminated the nurses' concern about going room-to-room to check on residents. All the information they need is right in their pockets, on their smartphones."
Florence Kabia-Williams | Director of Nursing at UMC at The Shores, NJ
"We only have VSTAlert installed in rooms of residents at the highest risk for falls, so when an alert is sent, the staff know that is the highest priority and they need to respond quickly. It gives staff peace of mind knowing they have that extra layer of fall prevention for the high fall risk residents."
Karen Nelson, RN, BSN | VP of Clinical Services at Larksfield Place Retirement Communities, Inc., Wichita, KS
Ready to schedule a demo?
Schedule a quick call with one of our team members for more information on how VSTAlert will transform your SNF.