Help Residents Thrive with Proactive Care
AI that Assists
Residents
Artificial Intelligence (AI) can help residents age in place gracefully. Routine assessments with VSTBalance track residents' mobility and provide guidelines to stay healthy. For those who require a higher level of care, VSTAlert's predictive AI notifies staff 30-65 seconds before a resident gets up, so they have time to assist them and prevent a fall.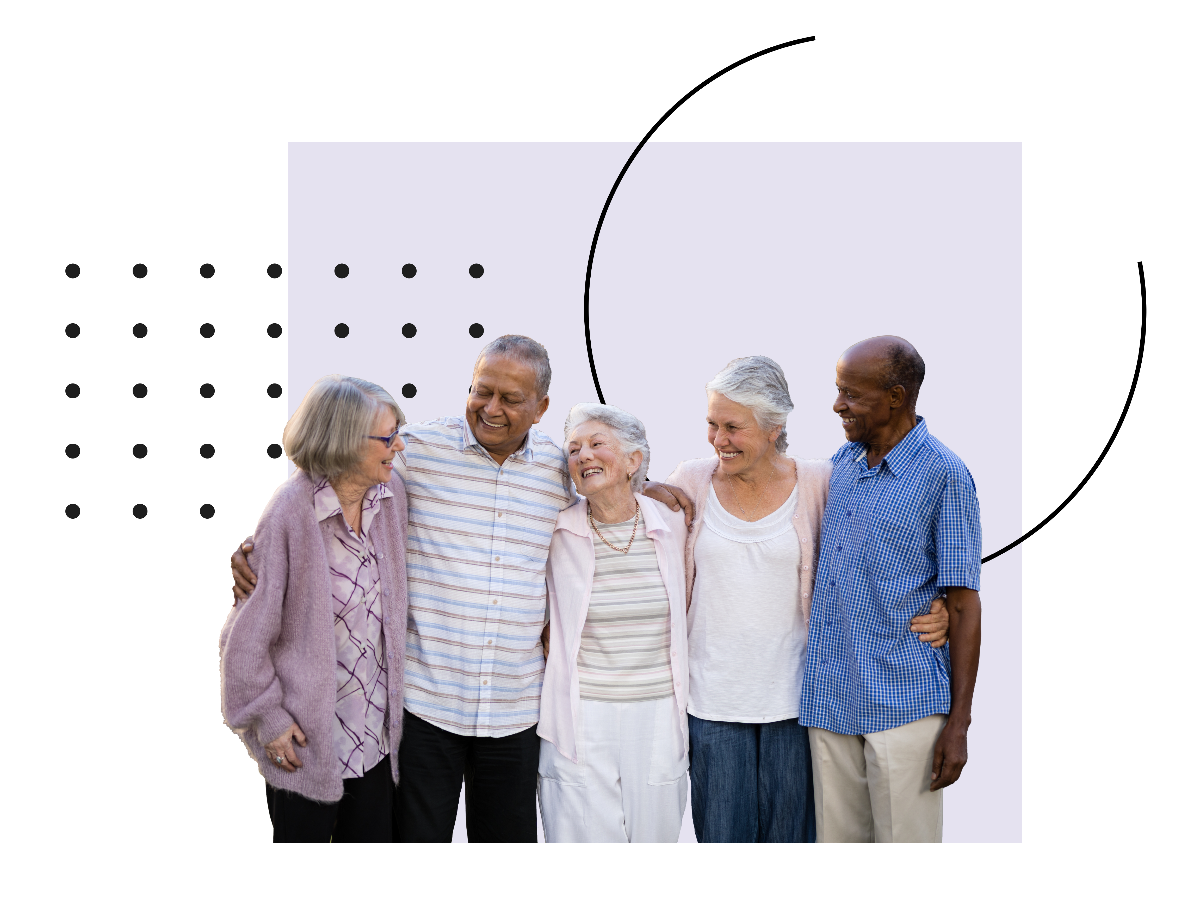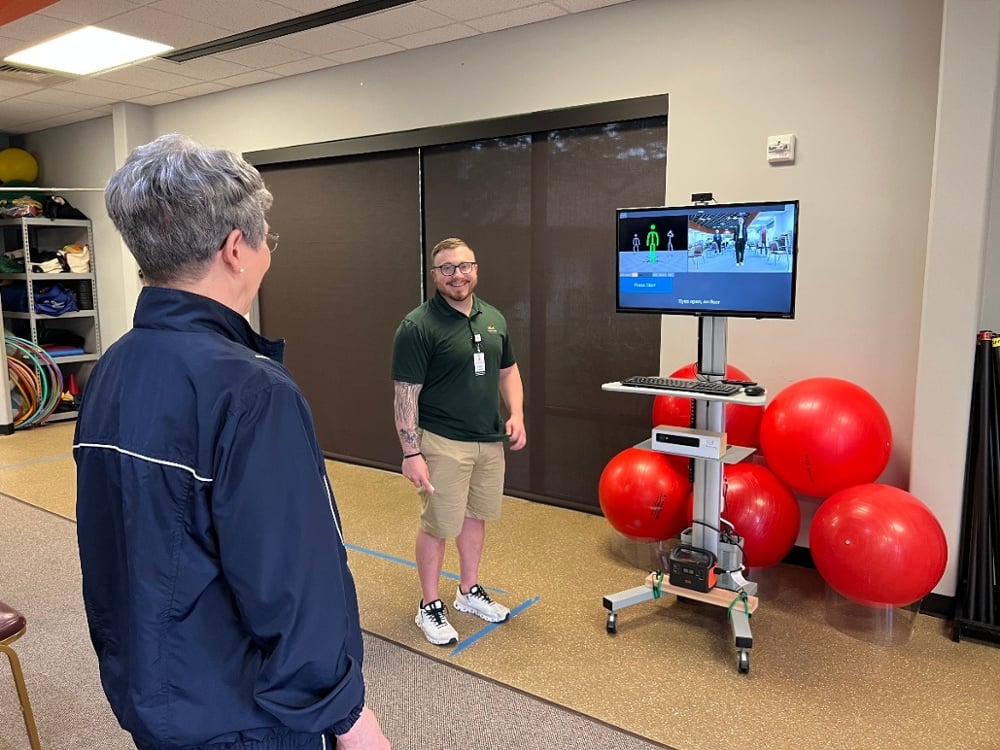 Image of VSTBalance at Larksfield Place
Manage Population Health
Conduct routine evaluations to identify fall risk and create clinical pathways for low, medium, and high-risk residents

Create more effective care plans and route residents to personalized exercises, wellness, and therapy

Predict and prevent falls for those most at risk
Maximum Fall Reduction with Minimum Coverage
Create personalized care for your residents with the VirtuSense ecosystem. Cover only 35% of your beds while achieving an 82% reduction in falls.
Fall Prevention is Proactive.
Keep residents safe across the continuum of care.
​Follow Joseph as he interacts with VirtuSense at every twist and turn of his healthcare journey​. After suffering a stroke, Joseph gets regular assessments with VSTBalance and tracks his progress with VSTWell. When he becomes a fall risk, VSTAlert provides real-time monitoring to prevent him from falling.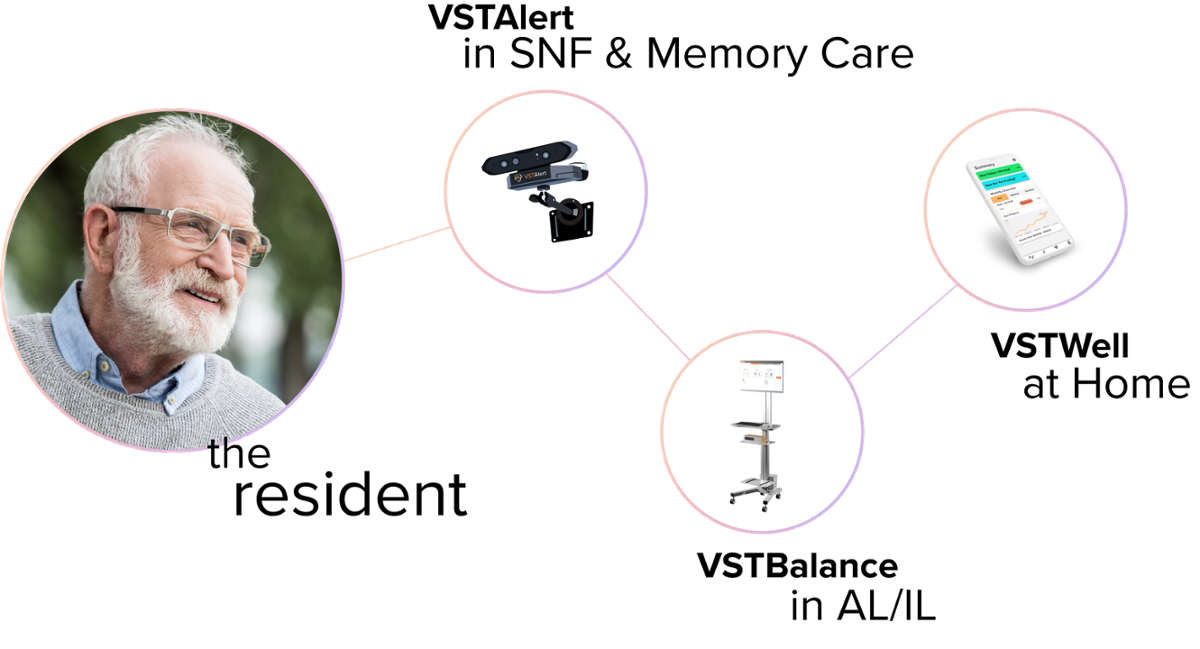 "As a therapist it's amazing how we can find out so much data in less than two minutes. Whereas before we did the same tests, it was all with line of sight. VSTBalance captures precise measurements that I can't see, in a very short amount of time."
Courtney Lilley | PTA at Menno Haven, Brookview, PA
"VSTBalance gives us the ability to screen our residents and prescribe them a wellness program to prevent a future fall, which allows us to keep them in the lowest level of care for as long as possible."
Carmen Fronczak | Chief Strategy Officer at Friendship Village, St. Louis
"If we were to physically measure someone's gait speed, we had to set up an area in the gym and we had to have timers, which leaves a lot of room for human error. VSTBalance eliminates that."
Rebecca Royle | Physical Therapist at Brookestone Gardens, Kearney, Nebraska
Why is VSTBalance
important?
Ready to schedule a demo?
Schedule a quick call with one of our team members for more information on how VSTAlert and VSTBalance will transform your CCRC.