Connecting Your Hospital with VSTOne
AI that Assists
in Proactively Identifying Falls
This turnkey monitoring and telemetry platform leverages artificial intelligence to support your clinical staff and prevent adverse health events. Real-time monitoring and alerting gives your staff the ability to focus on quality care without the busy work. Prevent Never Events & Augment Staff with Real-Time Monitoring
The VSTOne platform addresses infrastructure and resource gaps and enables real-time virtual vitals monitoring of patients. This results in a significant reduction in the workload for nurses, CNAs, and other staff. The platform uses AI-based monitoring to notify clinicians of sudden/progressive changes in vitals, as well as to initiate a two-way live video feed for consults and intervention.
AI that Assists Staff
by giving them greater bandwidth.
VSTOne is Comprehensive & Scalable
Equip any room in your facility or field hospital with continuous real-time patient monitoring. VSTOne can be rapidly deployed in any temporary or permanent setting allowing providers to monitor a large volume of patients without scaling staff or using excess PPE.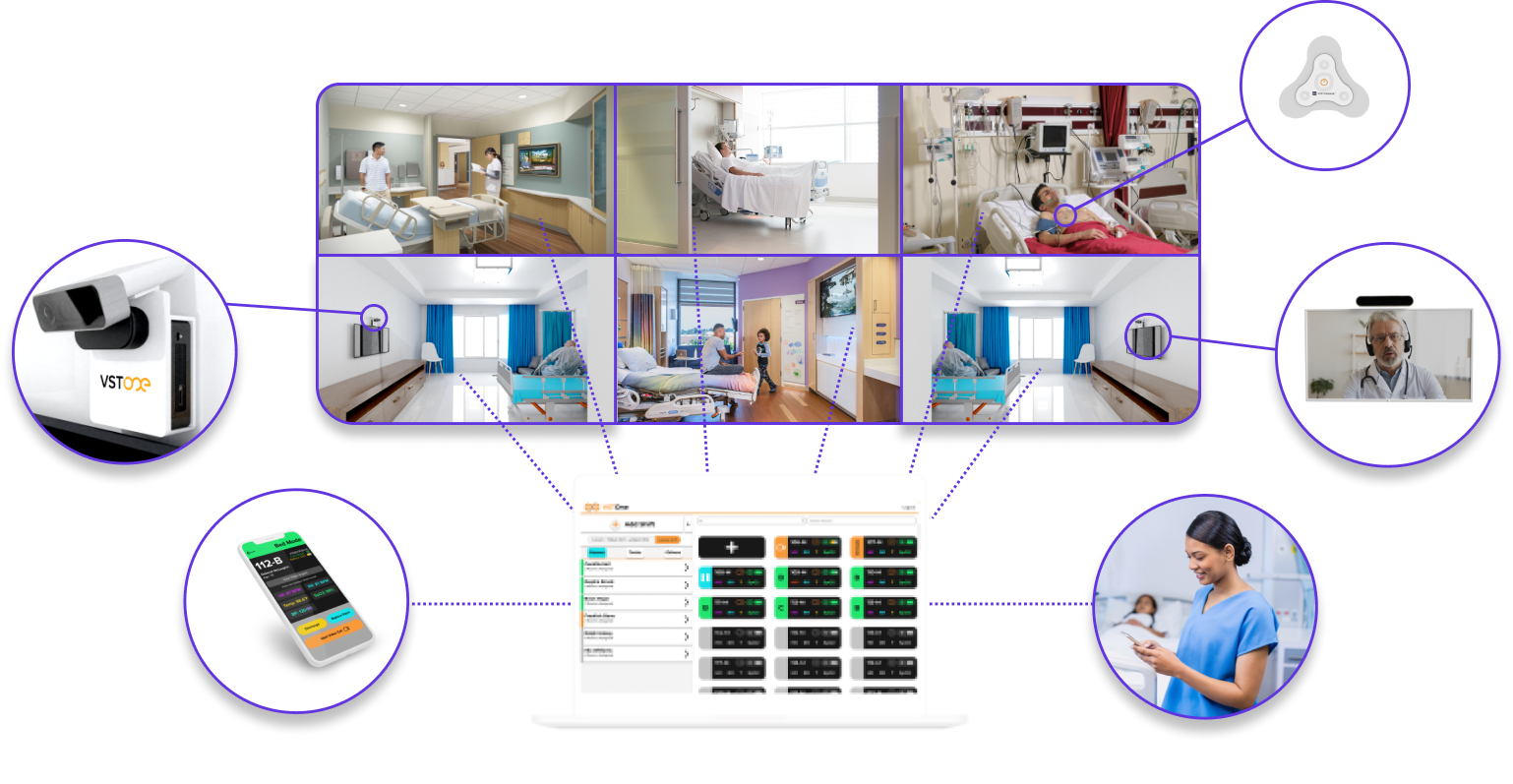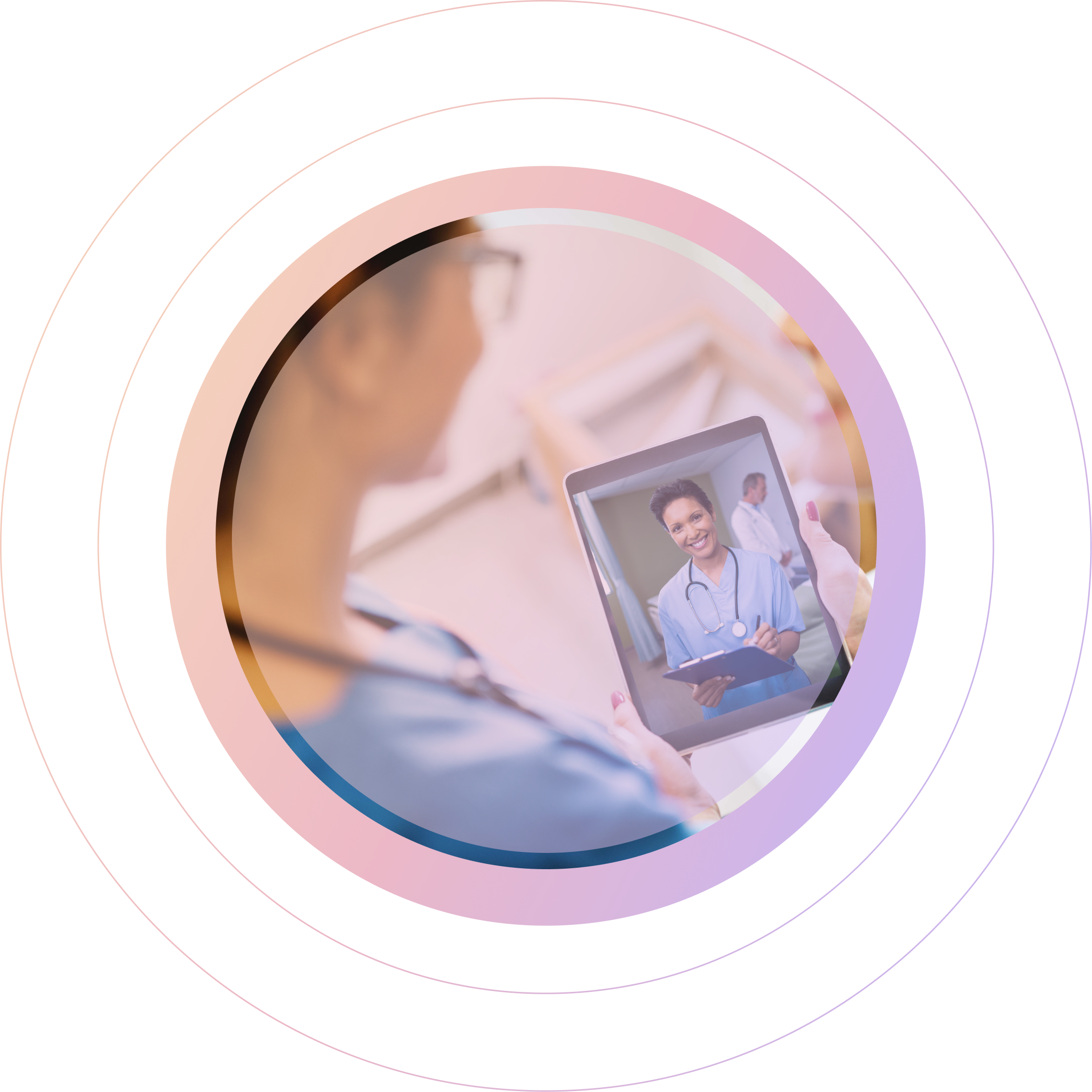 Telenursing
Increase flexibility and coverage via telenursing with VSTOne. The next step in virtualized healthcare, telenursing increases a care team's capacity and flexibility with virtual mentoring and training, digital rounding and patient vitals monitoring, and virtual nursing teams that take on patient discharge processes and patient and family questions or concerns.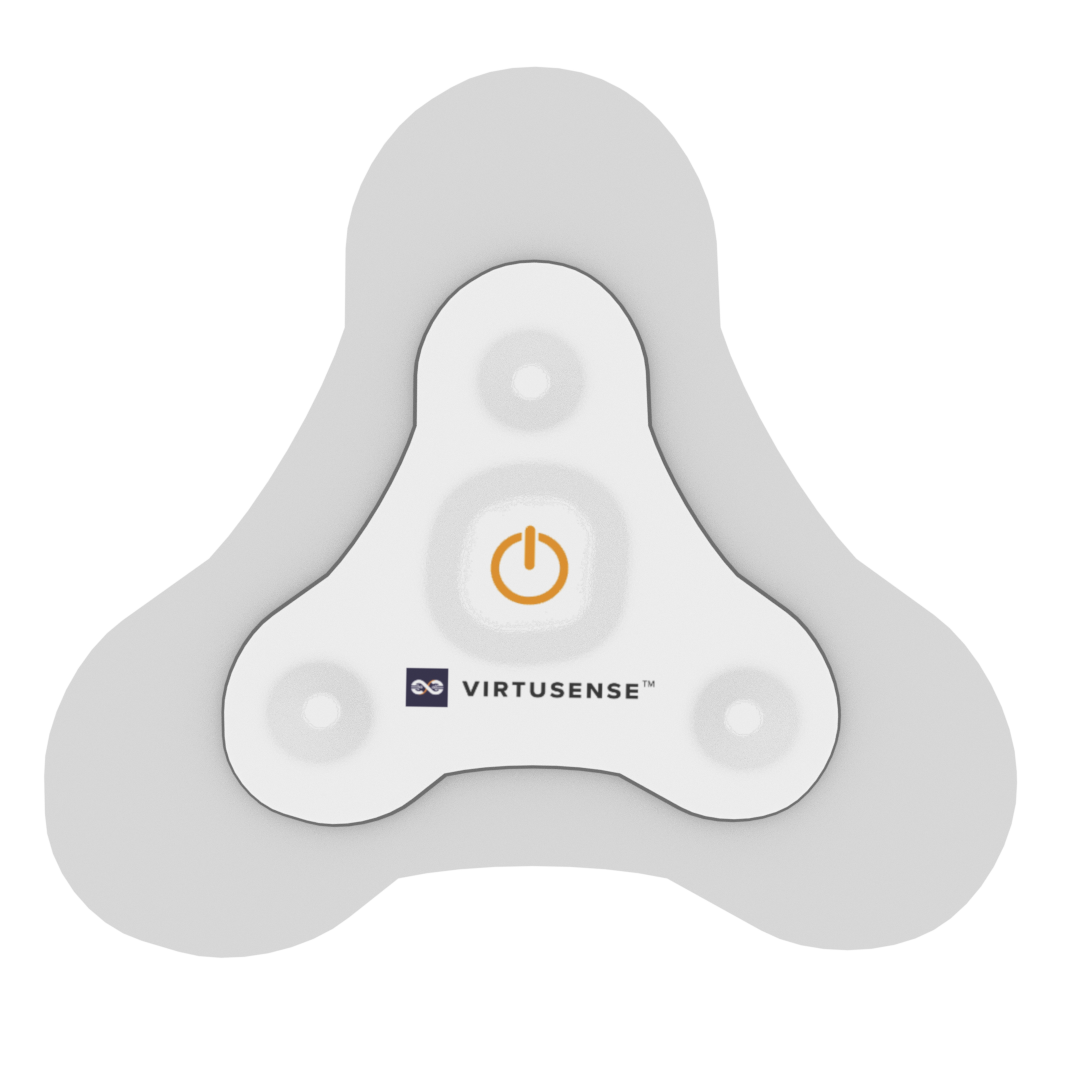 The hospital of the future will provide care from anywhere. So does VSTOne. Staff can make use of a central monitoring console and iOS or Android devices to receive fall or vitals alerts, check vital signs, and communicate with the patient.
VSTOne's artificial intelligence (AI) and LIDAR sensors work together to not just detect, but predict patient bed and chair exits 35-65 seconds before they get up. VSTOne can cover your entire building for substantially less than both sitters and e-sitters.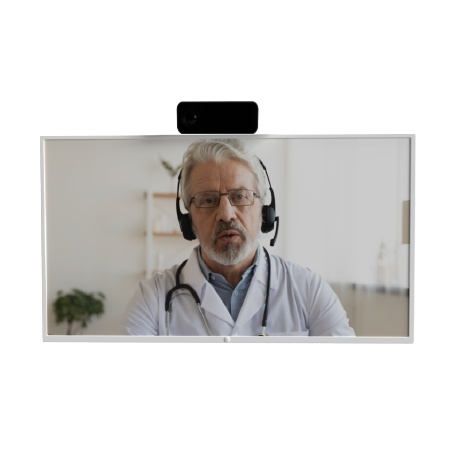 Communication is key. Connect patients with staff, physicians, remote specialists, and family members with VSTOne's two-way video and audio communication capabilities. VSTOne has a high-resolution 4K camera and array of microphones to facilitate a crystal clear call.
The VSTOne Console allows you to manage your entire floor from a single screen. You can assign rooms to nurses and staff, track shifts, onboard patients, and view the status of each room in real-time. VSTOne automates routine vitals checks, non-emergency in-room visits, and gives patients the means to talk with family, specialists, or their doctor remotely—and it's 100% HIPAA-Compliant.
What does getting
VSTOne

look like?
Demo
You'll talk with one our product specialists to find out how VSTOne can best impact your organization, and we'll walk you through the options that fit your specific needs.
Deployment
We'll be with you every step of the deployment process, providing processes and training materials for your staff to help them learn how to use the technology.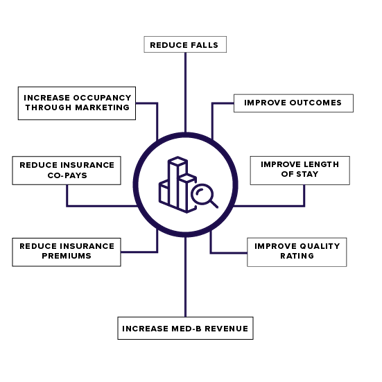 Fall Reduction Almost

Immediately

It doesn't take long to start seeing the results. Our clients have seen up to an 80% reduction in falls in as little as three months!
Support
Our support team will continue to be available if you have any questions, requests, or technical problems. We are also continually improving our software and platform, so we'll roll out updates and improvements to your systems as they become available.
Do we need to buy special equipment to use VSTOne?
How long does it take to install?
Is this technology expensive?
Ready to schedule a demo?
Schedule a quick call with one of our team members for more information on how VSTOne can impact your organization.