Predictive Fall Prevention with VSTAlert
AI that Assists
in Proactively Identifying Falls
Prevent falls with predictive monitoring and accurate alerting. VSTAlert identifies a patient's intent to exit their bed 30-65 seconds before they get up and sends alerts to the right staff immediately.
%
average reduction in falls in SNF
%
average reduction in falls with hospitalization in SNF
What is VSTAlert?
VSTAlert uses Artificial Intelligence and Machine Vision to identify someone's intent to get out of a bed or chair 30-65 seconds before they actually do.
VSTAlert is optimized for skilled nursing and AL/IL environments. When a resident attempts a bed exit, the automated alert notifies the assigned staff, as well as the floor's central console, all within one second. If there is no response to the alert, a contingency protocol escalates the alert to the rest of the team on that floor.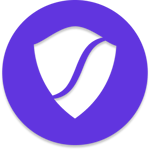 Secure
VSTAlert is 100% HIPAA-Compliant and prioritizes resident privacy. The solution does not use cameras. Instead, VSTAlert uses LIDAR sensors to scan data from the room. This means photorealistic images aren't captured and resident privacy is maintained.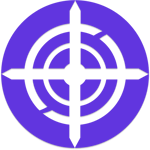 Accurate
For standard bed alarm devices, detection accuracy can be as low as 15%. Not only do these frequent false alarms disturb nurses and staff, but it can also add stress to residents. VSTAlert sends real-time alerts to nurses and staff within a second of a bed exit with 98% accuracy.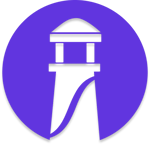 Vigilant
The VSTAlert Console allows you to manage your entire floor from a single screen. Management can assign rooms to nurses and staff, track shifts, onboard patients, and view the status of each room in real-time. And because the solution works seamlessly 24/7, alerting is reliable between shifts, so your team can focus on care.
"Working with VirtuSense has made a real difference for our residents. VSTAlert has both been a benefit in our day-to-day operations, and an important step in creating an even better future for the industry."
Rodney McBride | Vice President Health Services at John Knox Village, Lee's Summit, MO
"UMC is thrilled with the results we have seen to date from VSTAlert … [It] greatly improves resident safety and quality of life and gives our associates the ability to spend more time on resident care."
Larry Carlson | CEO at United Methodist Communities, New Jersey
"VSTAlert is a real game changer in fall reduction. Our results using this technology have been truly remarkable. VirtuSense has been a true partner and shares our passion to address this significant issue for our residents."
Dr. Daniel Rexroth | President & CEO, John Knox Village, Lee's Summit, MO
96% Reduction in Falls with Injury at Friendship Village
In early 2021, Friendship Village partnered with VirtuSense to deploy VSTAlert in 18 beds for residents who were deemed "high fall risk" in its 89-bed skilled nursing unit. The result? Falls with injury dropped 96% in the entire skilled nursing unit, with VSTAlert used in only 20% of the beds.
What does getting VSTAlert look like?
Demo
You'll talk with one our product specialists to find out how VSTAlert can best impact your organization, and we'll walk you through the options that fit your specific needs.
Deployment
We'll be with you every step of the deployment process, providing processes and training materials for your staff to help them learn how to use the technology.
Fall Reduction Almost

Immediately

It doesn't take long to start seeing the results. Our clients have seen an average of 82% reduction in falls in AL/IL and an average of 75% reduction in falls in skilled nursing environments.
Support
Our support team will be available if you have any questions, requests, or technical problems. We also regularly roll out updates and improvements to your systems as they become available.
Do I need VSTAlert for all of my certified beds?
How long does it take to install?
Can it monitor chair exits?
What if some residents crawl out of bed slowly or a different way than others?
What is the required Wi-Fi bandwidth for VSTAlert?
Ready to schedule a demo?
Schedule a quick call with one of our team members for more information on how VSTAlert can impact your organization.